"May God Himself, the God who makes everything holy and whole, make you holy and whole, put you together – spirit, soul, and body – and keep you fit for the coming of our Master, Jesus Christ."  1 Thes. 5:23.
 We train and certify fitness professionals (and those just entering the fitness industry) in high quality, scientifically based certification that supports Christian faith. We incorporate original, faith-based practices for wholeness and healing in the WholyFit system. We equip leaders with WholyFit's stretch and core program, the most effective option for flexibility and core workouts, always presented from a Biblical worldview.

Our vision is a global WholyFit community equipped with Christ-centered fitness business/ministry practices effecting real-world coaching that transforms lives inside and out. We see a network of influencers of the fitness industry who value optimal physical and spiritual wellness, offering biblically sound resources and scientifically proven exercise methods in both secular and church venues.

WholyFit will stretch your faith!
WholyFit is a biblically based stretching, strength & flexibility fitness system that  strengthens body, mind and spirit.
Are you looking for an alternative to yoga that does not conflict with your Christian beliefs?  Good news, WholyFit is your answer!
Since 2001 WholyFit has helped people develop holistic wellness, without participating in yoga, in secular and church environments. WholyFit certification exists firmly planted in a biblical worldview.
WholyFit Fits Your Faith!
Learn the WholyFit System!
Train others physically, emotionally & spiritually. Get certified in the WholyFit at your own pace from home and/or in person!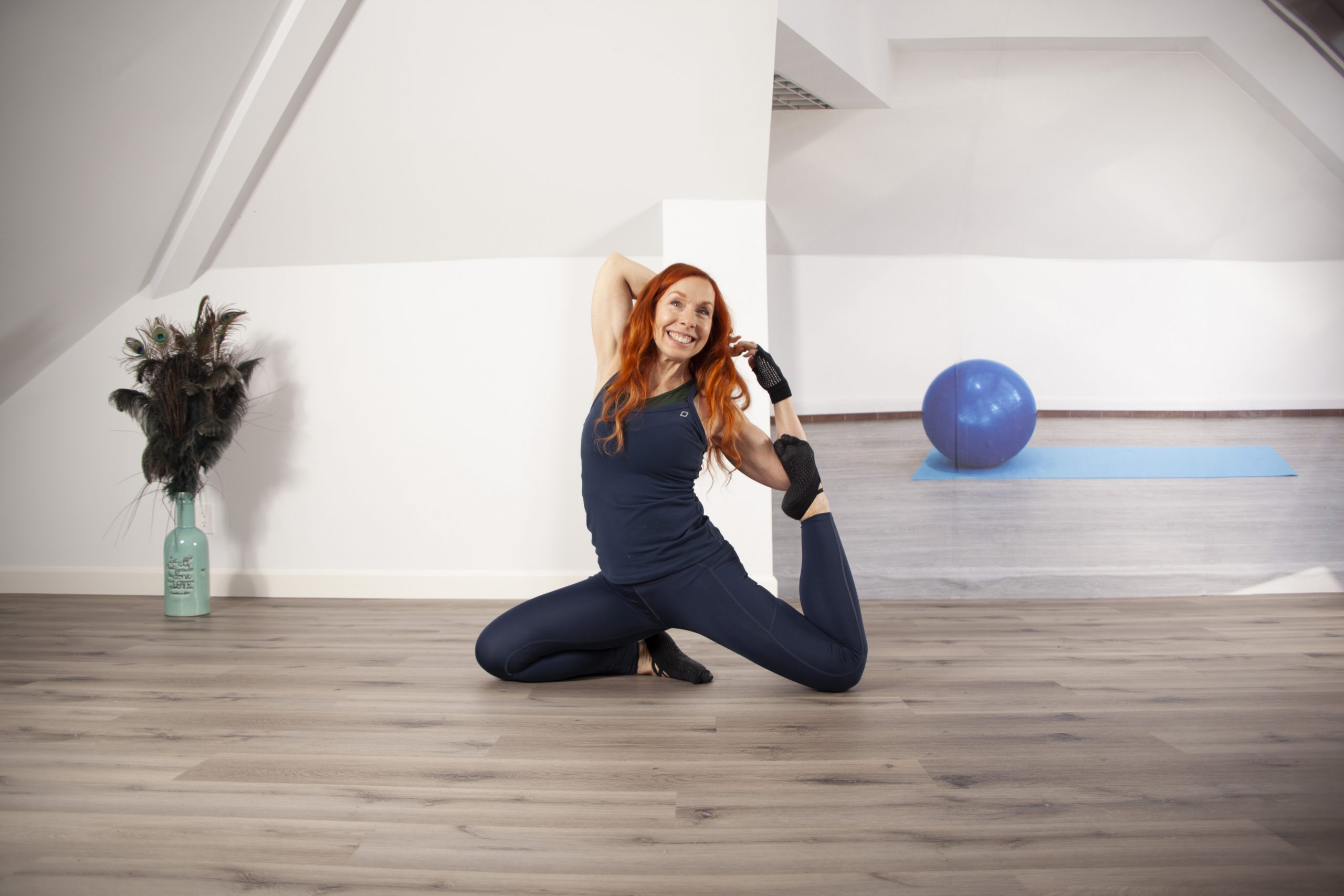 Want to practice at home?
This Week's Feature Video
WholyFit allows me to combine my two passions in life, exercise and Jesus! Being a busy working mom of four young children, the online training allowed the timing flexibility my schedule needed. The information learned through WholyFit's silver certification course had me, a brand new fitness instructor, so knowledgable and confident that I started offering classes at my church just 1-week after certification completion. What a blessing!

WholyFit Gold Certified Instructor, North Carolina
As a life-long ballet dancer, I've never been a disciplined exerciser. But, as I got older I knew I needed to supplement my weekly dance class to stay in shape. After a Pilates-induced neck injury, I found myself searching again. Then I discovered WholyFit and knew it was for me! The exercises are safe and gentle, and can be modified for those with back and neck pain. I love the beauty & worshipful postures and the way I feel after class!
I deeply appreciate Laura Monica's commitment to offering an alternative to yoga. I fully understand how the practice of yoga can carry a person into deep spiritual deception. I see Laura Monica as a Spirit-empowered missionary in a world full of new age ideas. She offers clarity on issues that desperately need to be addressed with reason, intelligence and compassion. Surely God has brought her into the Kingdom for such a time as this.
Sign Up for WholyFit Newsletter!
Sign up for exclusive access to WholyFit.
From video tips on health & wellness to encouraging devotional insights, each email is sure to exceed expectations.
You can unsubscribe at any time!
TRADEMARK NOTICE
For 20 years WholyFit has owned and maintained the legal trademark for the word mark, 'wholyfit' which includes all  homonyms for the 'wholyfit' brand name, regardless of spellings, spaces, capitalizations, additional words, etc. (wholyfit, wHolyfit, wholy fit, whollyfit, wholly fit, holyfit, holy fit, HolyFit, Holy Fit, etc…) WholyFit owns all exclusive rights to domain extensions related to our brand (.com, .net, etc…) and social media profiles. We maintain our Trademark to help consumers avoid confusion by insuring that no other company can legally use any part of our brand to describe its goods or services. Thank you for visiting the GENUINE WholyFit.