Kym Pelfrey
WholyFit Executive Director
&
Certification Director
qualifications
Associates in Art and Associates in Science
Bachelors degree in Biology with a focus on Anatomy,
WholyFit Certified Corporate Mentor Trainer
Experiences
Kym loves teaching WholyFit classes to a variety of people. She enjoys holding WholyFit day retreats and has taught WholyFit classes to a variety of different groups;  celebrate recovery for children at "Celebration Place", Girl Scout Troops and women at "Refuge for Women".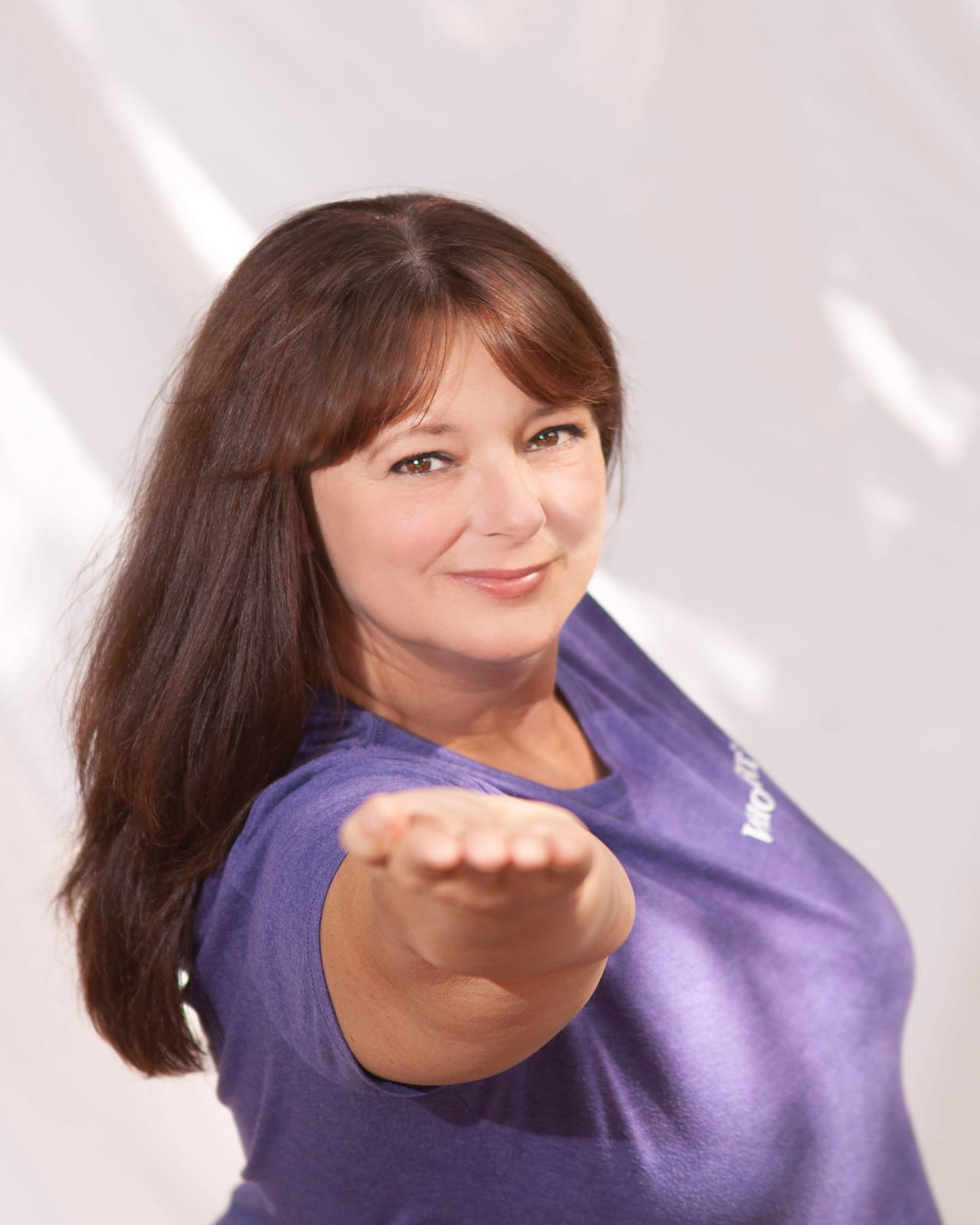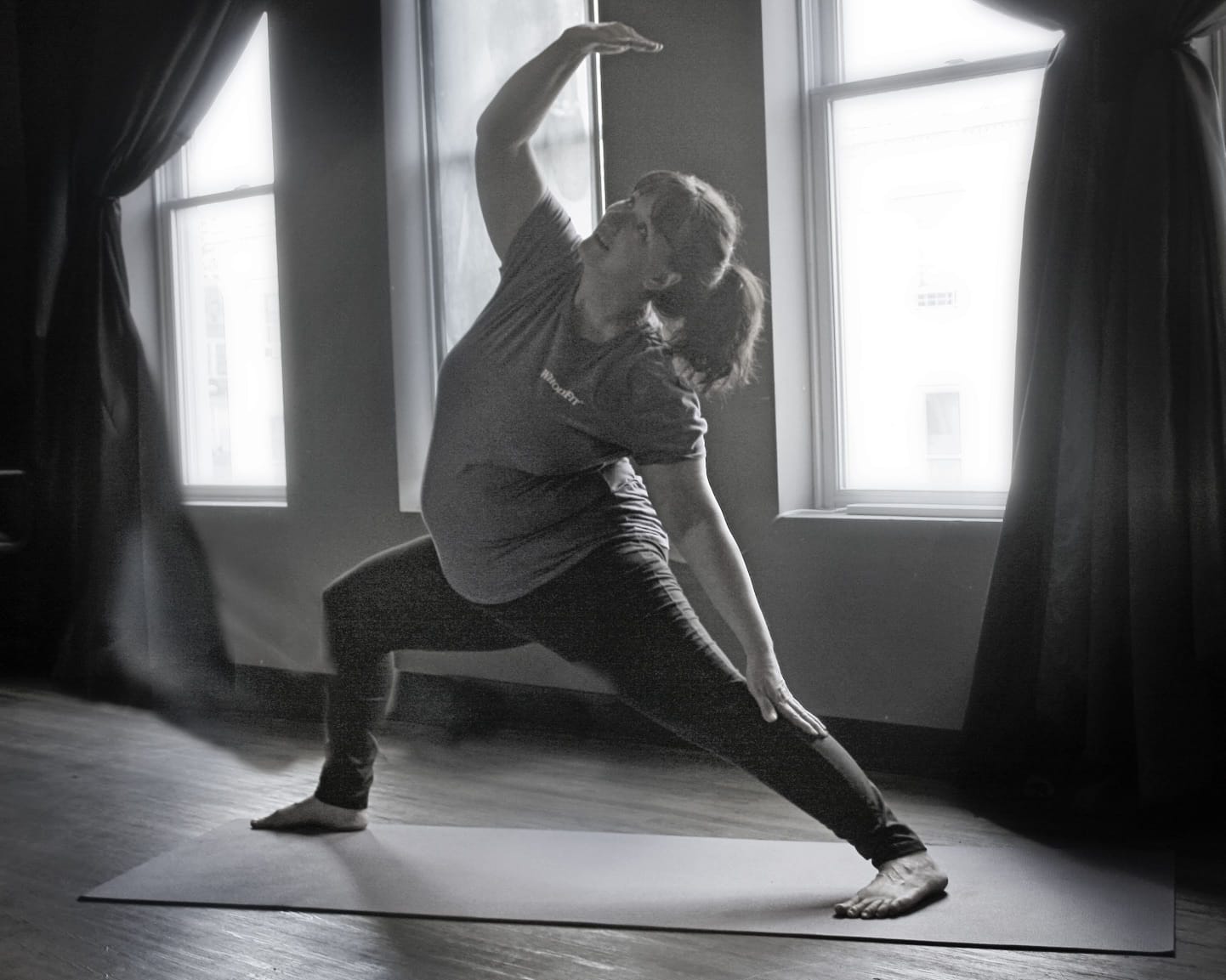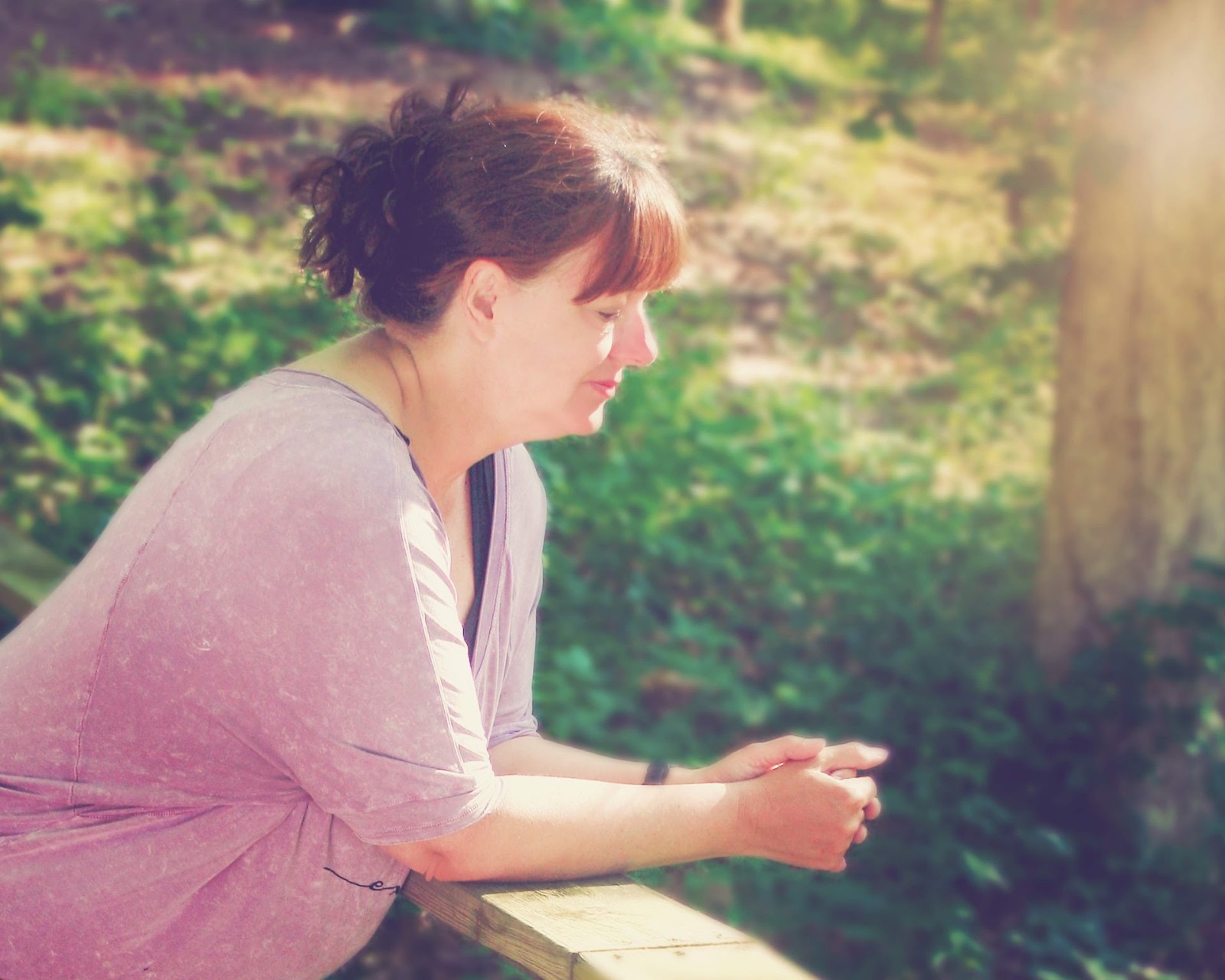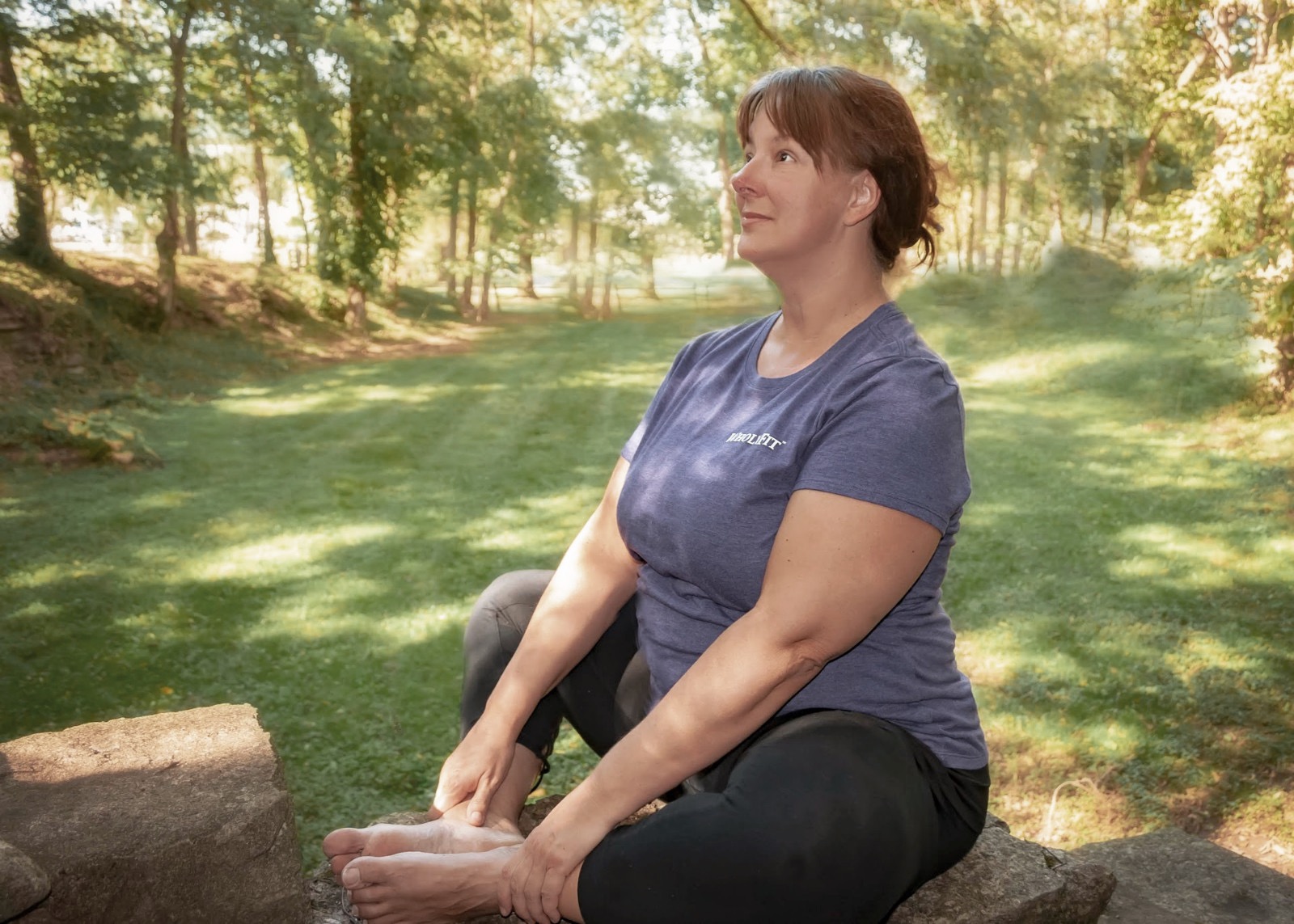 Kym's Testimony
My first encounter with Jesus was when I was about 13 years old. My grandparents lived in a big house in Jackson Ohio. At the top of the stairs leading to the second floor was a huge picture of Jesus. I mean that picture was at least 5 feet tall and it frightened me for some reason. Now, I knew who Jesus was as my grandmother made sure we were in church when we were little and that we went every summer when we visited her. Well, one day after getting freaked out by the picture, I ran back downstairs and sat in the swing on the front porch. I started crying and prayed for the very first time. I mean I spoke to God instead of reciting words I had learned in Sunday School or from my Granny. I remember saying "Jesus, I don't know why I'm afraid of your picture. I don't want to be afraid anymore." At that moment, a huge wind started blowing and I felt a warmth surround me and I felt calm and peaceful. I jumped out of that swing and ran upstairs! I was no longer afraid of that picture! I smiled as I turned the corner to go to my bedroom and said "Thanks Jesus!"  It was from that moment on that I felt that I had a clear connection to our heavenly Father.
Fast forward a few years…I am now a wife and a mother…and am very much overweight. I had developed asthma and working out was so very difficult for me. My doctor recommended a yoga class for me so that I could begin getting stronger and attempt to lose the weight I had put on over the years. I looked for classes in my area and found one that was in a studio out in the country. The drive there was nice and the studio was in a peaceful setting. I thought it would be great for me and was excited to start exercising. When I walked in there were several women and a few men. I noticed statues of Buddha and of frogs doing the "ohm" gesture. I felt uncomfortable with them, but shrugged it off. They also had a tea station where you could make a cup of tea while you were waiting for class to start. The studio also had lots of props for us to use and the instructors were very nice to me. This hooked me in and I kept going back. After about two weeks, I began asking questions to other Christian women. I asked them if I, as a Christian, should be doing yoga. Most of the responses were either, "you are being too legalistic" or "it's just stretching". In the classes I attended, the instructor would say "this is not a religion, it is exercise". In some classes we would do something called "Sun Salutations". I later learned that it was worship to the sun gods. I had no idea at the time. Nonetheless, I kept going to the classes as my body was getting stronger. I would listen to praise music all the way to the studio; I would pray over myself before going in; I would say "God bless you" instead of namaste; I would listen to praise music all the way home to try to feel better on the inside. After a few weeks of this, I sat down at the computer to research yoga on my own. I asked God to show me what He wanted me to see, and He did just that. It was then that I realized that even though I was told it wasn't a religion, I was indeed doing movements that worshiped other gods. I was immediately convicted by the Holy Spirit that I then started researching Christian alternatives to yoga. I found two options and neither had classes near me. I knew I would have to order a DVD and do it at home by myself. So, I prayed a quick prayer and made a choice. I ordered a WholyFit DVD. I was excited when I got it in the mail! I knew that I could not go to another yoga class even though I had just purchased a package – and it wasn't cheap. I felt that not only was it harmful to me, if another Christian saw me attending, they would think it was okay to attend as well. The Bible tells us in Romans 14:13-23 that we should not cause another to stumble. I started sharing my heart with a close friend of mine and we began meeting to discuss alternatives. After several meetings, we decided that we should start a class since there were no WholyFit classes in Kentucky. We began the process of Silver Certification together. I was so excited! It seemed like it all was coming so naturally! I was, by no means, a fitness instructor. I was not even a fitness enthusiast! I was, however, a daughter of the Most High God who was listening to Him telling me that I needed to teach. I obeyed! The beautiful friend who had started this journey with me, didn't finish. She felt the Lord calling her somewhere else. (She is now working with women who have been caught in the sex trafficking industry. She's right where God wanted her to be!) She encouraged me to continue on my path. I did just that! I kept on teaching! During one of my classes, a participant came into the class and I heard the Lord loud and clear say "ask her to teach too". So, I went to her and told her what I had heard. She prayed on it and here we are, all these years later, both of us teaching! Melody teaches on Mondays and I come to her class to help her set up, pray over our participants and support her however she needs. She does the same for me when I teach on Thursdays.
What I found by teaching WholyFit is that it's so much more than teaching an exercise class. It's about getting the Word of God into the hearts of his sons and daughters. It's about fellowship. It's about making our bodies a more fit temple for the Holy Spirit. I really enjoy teaching. My focus is women. I teach under the women's ministry at my church. WholyFit is considered one of our small groups! It took so long to get to this point. I spent many evenings ready to teach and no one showed up. I spent many evenings only teaching to one person. I knew that if I remained faithful to where He called me, that He would bless me. And He has done just that! We have a good core group of women who come to most every class. We have some who come for a while and then life gets busy and they don't come back for a while. Regardless, we show up every Monday and Thursday ready to minister to whomever shows up that night! It is a blessing to pray over the women who come to my class. I really enjoy making everyone feel welcomed and included. What a joy it is to see the peace of God pouring over my participants as I wash them in the Word of God every week. 
My dream, or what I felt God calling me to do, was to spread WholyFit as far as possible..to train others to teach WholyFit. And I have done just that with the help of Jesus! Once there was only me teaching in Kentucky. Now, we have seven active WholyFit instructors in Kentucky! I have worked hard in this ministry and am passionate about it. I am passionate about getting the Word of God into His people. I am passionate about not causing other Christians to stumble. I love working with people and encouraging them to move forward in their gifts. I love watching others succeed and grow in Christ!  As the Executive Director of Fitness Pro's for Christ and the Certification Director for WholyFit, I get to pursue my passions. And, it's ALL for His glory and to further His kingdom.  
Kym's favorite scriptures
"Rejoice in the Lord always. I will say it again: Rejoice! Let your gentleness be evident to all. The Lord is near. Do not be anxious about anything, but in every situation, by prayer and petition, with thanksgiving, present your requests to God. 7 And the peace of God, which transcends all understanding, will guard your hearts and your minds in Christ Jesus. 
Finally, brothers and sisters, whatever is true, whatever is noble, whatever is right, whatever is pure, whatever is lovely, whatever is admirable—if anything is excellent or praiseworthy—think about such things. Whatever you have learned or received or heard from me, or seen in me—put it into practice. And the God of peace will be with you."   –  Philippians 4:4-9