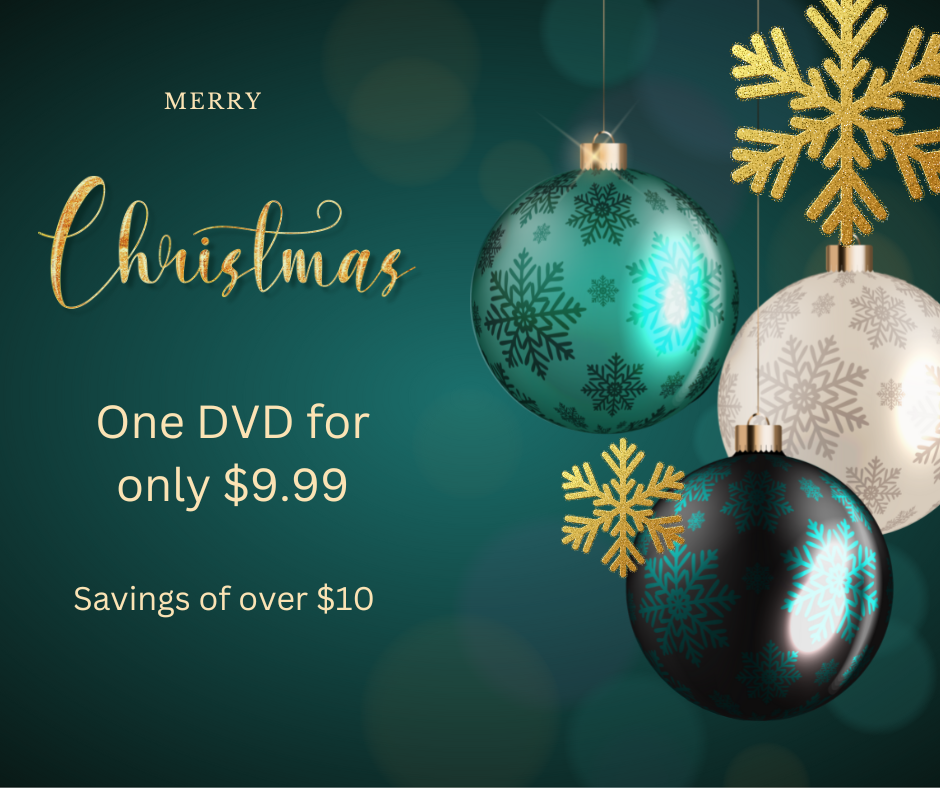 Choose any WholyFit Workout DVD for $9.99
(Regularly $19.99)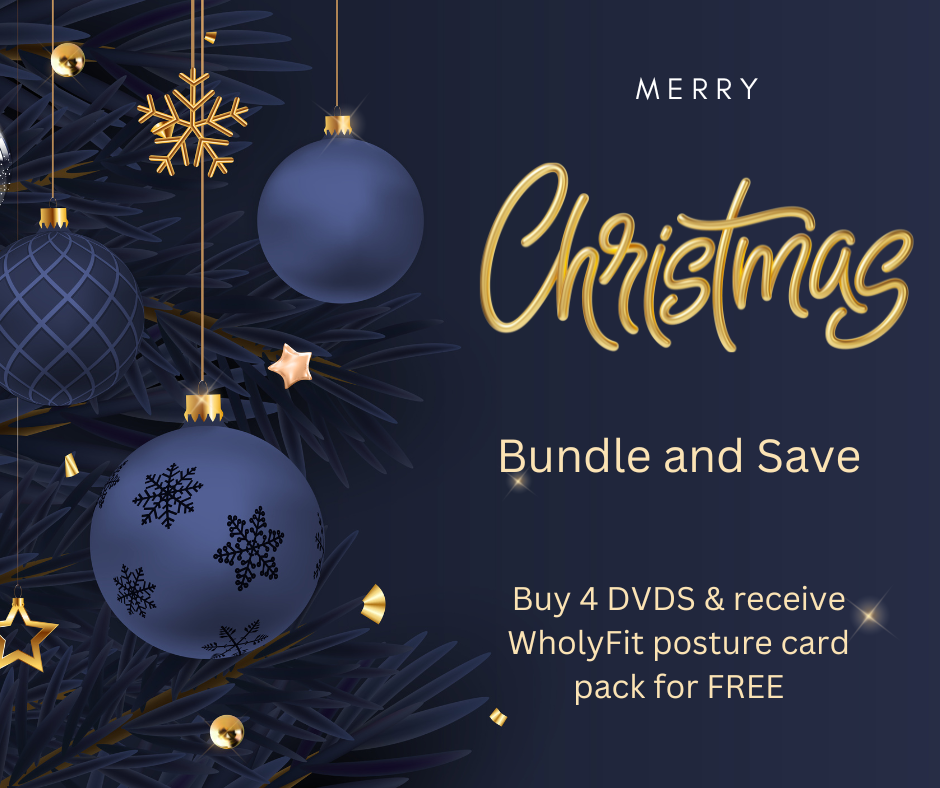 Purchase all 4 DVDs and receive
WholyFit Posture Cards Pack FREE
(While Supplies Last)
$39.99
(Savings of over $90)

Order your DVDs today, while supplies last!!
***Shipping may take 1-2 weeks***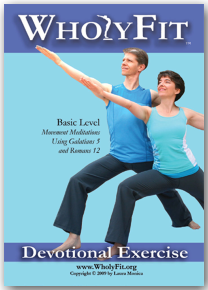 WholyFit Basics - Living Sacrifice
Stretch your faith to Galatians 5 and Romans 12! Designed for all fitness levels and contains simple postures demonstrated in the Layer One, designed to build entry level stability techniques for balance, equilibrium, line, core support, and body awareness.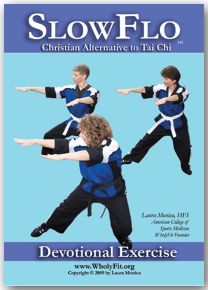 WholyFit - SlowFlo
Kick stress and get in shape with SlowFlo! This first ever Christian Alternative to Tai Chi was developed by Chun Kuk Do karate black belt Laura Monica, Christian fitness expert certified by the American College of Sports Medicin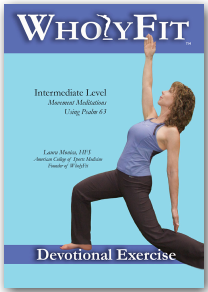 WholyFit -Intermediate Level
Work those muscles as you stretch and meditate even further to Psalm 63! This Intermediate level WholyFit video starts with a Warmup demonstrated in 3 layers accommodating the beginner to expert levels. This workout is flowing, visually beautiful with a worship dance-like feel.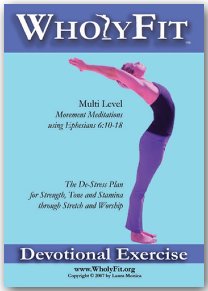 WholyFit- Multi Level
Put on the Armor of God as you stretch and strengthen to Ephesians 6! In just 45 minutes you can arm yourself with the spiritual weapons of warfare as you put on the armor of God piece by piece: Belt of Truth, Breastplate of Righteousness, Peace Shoes, Shield of Faith and the Helmet of Salvation.