WholyFit is a ministry of Fitness Pros for Christ, a non-profit 501(c)(3) organization that provides fitness workouts for body, soul and spirit. We also offer fitness trainer certification training for health coaches, group exercise instructors and personal trainers who want to teach our fitness systems and disciple others through exercise
Our Mission
We seek to inspire, enliven and heal through movement, worship and the Word of God, in order to build up the Body of Christ, nurture the purity of the Bride of Christ, and reveal God's love to the world through Jesus, The Prince of Peace, to whom belongs all dominion, and power and authority, on earth as it is in heaven.
Our Vision
Good group exercise instructors are important in people's lives. Fitness training is a way to care for people. We contribute to the good of the world by maintaining and teaching our distinctive values within the fitness community. 
1. Proven Methods
2. Proper Pace
3. Professional People
4. Personal Care
5. Proclaim Truth

Proven Methods
WholyFit teaches only evidence-based, well researched, and proven exercise science. WholyFit's exercise technique and safety concepts follow the recommendations of the American College of Sports Medicine and abide by fitness industry standards. All WholyFit systems contain exercises built from biomechanics up and engineered for specific fitness purposes. WholyFit certified trainers can offer complete general fitness or sport-specific training through our extensive continuing education program.
Proper Pace
Laura says, "I used to teach swimming to little kids. I played games with them like blowing bubbles while they sat on the steps. We didn't even swim at first! I actually saw another swim instructor throw a kid in the water to learn – crazy! (The instructor – not the kid.) Anyway, guess who got more kids to swim: him or me? Yep. Me. Same with fitness…"
Professional People
WholyFit is run by fitness professionals (meet the team by scrolling to the bottom of this page). We train people to be fitness professionals in the true sense of the word. Our goal is to start Biblical fitness programs in communities  — and that means we have to be better and different. We develop well-trained, caring fitness professionals with demonstrated character. People like that are a valued commodity anywhere they teach! WholyFit instructors can get trained in many different kinds of exercise systems. Check them out. Our most popular class is GBP core conditioning as an alternative to yoga. We also offer certification in cardio and strength training systems. This makes WholyFit trainers well-rounded and equipped as leaders for any type of exercise venue.
Personal Care
We train fitness instructors and personal trainers to add the element of genuine, sincere caring. Just like health professionals, good bedside manner is essential. When someone is sick, a compassionate word and a low stress environment is healing! Everyone is different, and each fitness program must be different, perfectly fitted for each person, even in a group fitness class! Yes, that's harder than a one-size-fits all approach, but the effort to treat people as individuals is worth the results. WholyFit's teaching methodology is an original way of meeting everyone's needs in a group teaching environment. All WholyFit classes are self-paced and multi-layer, suitable for everyone in the general population. Special needs training is also available as continuing education to WholyFit certified trainers
Proclaim Truth
We love Jesus, and that's a fact.  We are very up front about who we are, what we do and why we do it. We are pioneer thinkers and aren't afraid to be different. We seek not only to speak truth, but to proclaim it and LIVE it! God's Word is truth: literal, authoritative truth. We work as a team because that's how God wants us to work. We believe that people join the WholyFit team because they are called by God for a reason. That's why everyone commits to the WholyFit Unity Agreement  before joining. It's important to know we are all going the same way and that we are all on the same page, in order to carry on the heart and mission of WholyFit.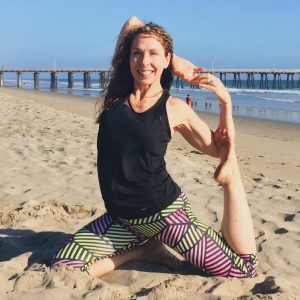 Laura Monica
Creative Director, Founder
Click for Laura's full story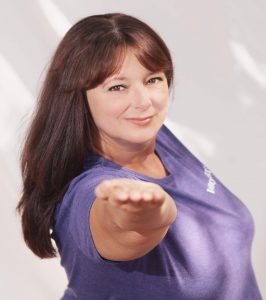 Kym Pelfrey
Executive Director/Certification Director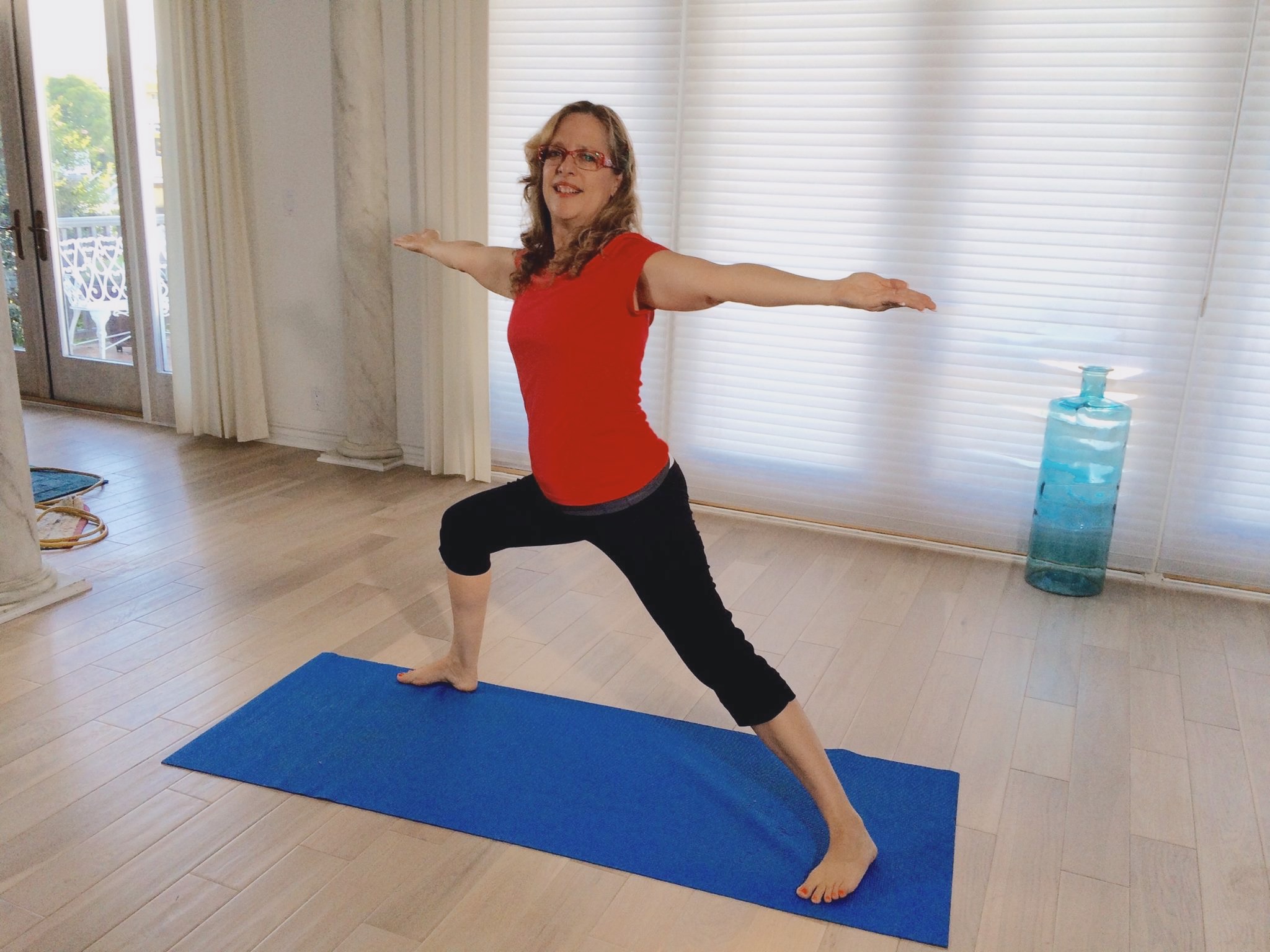 Sandy Thompson
Communications Manager
"WholyFit allows me to combine my two passions in life, exercise and Jesus! Being a busy working mom of four young children, the online training allowed the timing flexibility my schedule needed. The information learned through WholyFit's silver certification course had me, a brand new fitness instructor, so knowledgable and confident that I started offering classes at my church just 1-week after certification completion. What a blessing!"Meredith Juengel
"As a life-long ballet dancer, I've never been a disciplined exerciser. But, as I got older I knew I needed to supplement my weekly dance class to stay in shape. After a Pilates-induced neck injury, I found myself searching again. Then I discovered WholyFit and knew it was for me! The exercises are safe and gentle, and can be modified for those with back and neck pain. I love the beauty & worshipful postures and the way I feel after class!"Karalyn Tresh
'I truly believe it is because of WholyFit that I have found freedom in expressing my faith, my love and worship of my Savior!  It is that physical expression that drives me to continue to lead WholyFit!  It is why I consider it a ministry.  Because of WF I lift my hands in church and can barely keep myself still during worship music!  God gifted us with His creativity and we can draw closer to Him when we find ways to allow His creativity to be expressed while giving Him all glory & honor!"
Karin Johnson
How fast can I get certified?
Teach your own class in just 90 days, after part 1 of online certification, including fitness theory and practice fundamentals:
group exercise teaching methods
exercise safety and technique
anatomy, physiology of exercise
Bible study
Nutrition Experts
Stay tuned, information coming soon.
Looking for a class?
Find a WholyFit Certificied Trainer in your area.
http://www.wholyfitclass.com
Christian Fitness, Stretch and Strength

Devotional Exercise Group Classes in Church

Personal Training, Holistic Health and Wellness
Do I have to have experience?
No experience in the fitness industry is required.
All body types and all ages are welcome. 
We are here to support you!
Contact us directly today.
support@wholyfit.org
1-502-276-6320
What are the steps to get certified?
1) Silver Certification – All online
2) Gold Certification – Online or In Person
3) Start teaching your own classes in just 90 days!